Progressive Web App Companion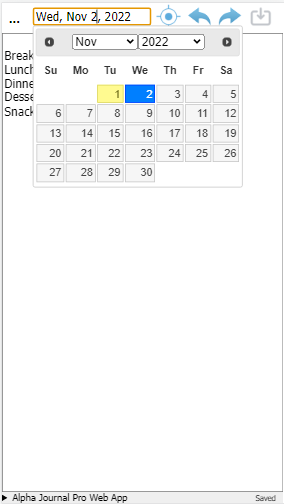 Contact us
with comments, suggestions and questions.
The Web App is intended as a companion for the desktop version to allow you to keep your diary/journal entries online while you are away from your desktop. Entries created within the web app can be downloaded into
Alpha Journal Pro
on your desktop at a later date.
Web App Sign in
You can install the progressive web app in Chrome and Edge on the desktop and Chrome on Android and Chromebook using the Install button (Chrome on desktop shown, others similar):

On the iPhone, open the site in Safari, tap the share button shown at the bottom, then choose Add to Home Screen.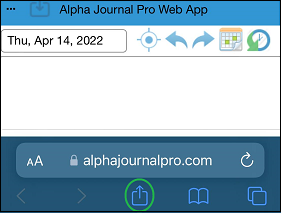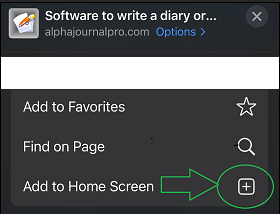 Desktop Version


Keep a Diary, Journal or Log for Personal or Business Use
Simple to Use, Yet Flexible Write dated entries or free-form. Supports multiple journals at once.


Search and Filter Entries FAST. Use the search box to search for a word or phrase in any or all entries. Display reports or browse and print entries that match search results.


Online Web App Companion Write and view entries from any device with Internet access (desktop, iphone, android, tablet, etc.).